Making Marijuana Brownies
Now i know many people hate the idea of smoking with all the talk of emphysema, cancer and the other health hazards of inhaling smoke. But its kinda hard to kick the habit with hardly any other safe and just as potent methods of getting high. Well I'm here to give you the easiest and ultimate recipe for making pot brownies.
Ingredients
One Brownie mix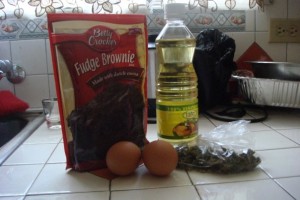 3/4 Cups Oil
2 Eggs
A bag of Marijuana (Roughly 4-8 grams depending on strength required)
1/4 Cup of Water (Optional)
Directions
Step One: Grind up the Marijuana and add to a pot of the 2/3 cup of oil. Mix mixture while over a very low heat for 15 minutes. The Mixture should look dark brown almost burnt (You should have at least 1/2 cup of this liquid remaining. If not, top up with oil).
Strain off trash and collect the dark brown solution that remains. Don't worry if pieces are left behind in it, you only want to remove the bigger  more cumbersome pieces.
Now why oil and not water?
Well the thing we want from the Marijuana (THC)  is insoluble in water but very soluble in oil, milk or any type of fat. So to get the most potent cake allow the THC to leech into the oil under a low flame.
Step 2: Follow the instructions as per the back of the brownie box/pouch.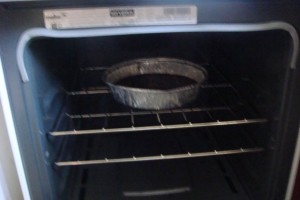 Heat oven to 350 degrees for 9″ x 9″ pan, 325 degrees for 8 inch pan
Grease or spray with cooking spray bottom only of pan
Stir Brownie Mix, Water, Oil and Eggs until well blended.
Spread in pan, 9″ x 9″, or 8″ x 8″
Bake for 35 to 50 minutes, longer for the batter in the 8 inch pan.
Test brownies for doneness with wooden toothpick, inserted about 2
inches from edge of pan. Batter may still be a little moist, but will
be completely done by the time it cools.
Step 3:
Cut as desired and please dont skimp on the frosting…Add frosting! (frosting decreases the taste of the marijuana making it more sinister 😛
To help you decide which method is best for you to get high, here is a list of pros and cons:
[table id=1 /]