PC vs. Mac vs. Linux
So you may wonder why i put "PC" instead of windows, well, most people assume you are talking about a windows computer when you say "PC" after all no one calls a mac or linux-based computer a "PC" plus the Ads are mighty funny so ill stick with that nomenclature.
So a relatively new battle has emerged between OS giants Windows and Mac and the new comer Linux. Ive tried all three in fact i use a mac at work, a PC at home and i have linux on ma laptop. Each is good in their own way but i think hands down Macs are best. I just love the GUI and certain features that are native to the OS. Sometime its best to take the tweaking out of the users hand and just give them what they need, sometimes people just want the work done for them without the hassle of tweaking it themselves, people like me.
Here are my pros and cons for each OS
PC (Windows)
Viruses
Memory Hog
Viruses
Mac
No viruses
Streamline Hardware
Great base options
Excellent Hardware
User Friendly Software
Great customer service
Spotlight
iPhone
Linux
Low Memory usage
Open Source
Highly "tweakable"
Not compatible with many programs you fell in love with even if you use wine
Not compatible with a lot of computers unless you painstakingly search the forums and wikis for a fix
Great Live CD to test the goods before you commit
Great programs that are not available on the other OS eg Beryl
The reason why Windows is has such a big market is that many of the users grew up on windows, they are used to it, i know thats my reason, i know windows inside out so i feel right at home. Many are saying that if Apple was supposed to make their OS available in CD form, installable on any computer, their market share would go up. It probably would but i think you would be losing out on the Mac experience. The traditional white curved edge hardware that sits on your desk or lap with everything built right in with very little hardware problems is a part of the Mac name not just the OS.
Suggestion to linux
Linux i think on order to make it more appealing to the moms and dads and the kids next door, developers may need to release some specific versions instead of having one broad base and having people that aren't technology savvy trying to fix it the way they want. How about thinking that these people are already knee deep in windows and macs and need to be weaned off like a baby on the breast. Give them a bottle. People tend to like starting out with something they know then they work outward.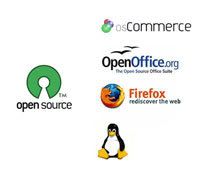 Linux for Mac users: Have the Mac look and feel no tweaking needed to reach that goal.
Linux for Windows users: No viruses but the same GUI and setup they are used to.
Trust me after a while those specific versions will evolve into something else and then you will truly see linux's potential, not just as an OS for web tekkies but for people that demand a OS that gives them exactly what they want.
In general you can still have linux specific software installed so they can realize "hey this thing is waay better". One might say "why would you want to have linux mimic those OTHER OS when what we want to do is start a revolution?". Remember, this is just a marketing strategy, you want people to be able to start with something they know then you gradually wean them off and they will realize, "hey any software i want is free", "look! no viruses", "wow i can get exactly what i want." Don't look at it as a defeat but a very big gain…more people for the open source revolution.
I am not a fan of open source per say, as most of the software is not "up to scratch" Big companies use their millions to develop state of the art software and hardware for people, they invest a lot to make us happy but it comes at a price. Open source on the other hand is more basic. A developer starts working on a project but he has to make a living and because this thing is free he just puts something together, not so much state of the art, it may be one a kind but not state of the art. Open source such as open office, beryl and linux are somewhat state of the art because the demand is high and who wants to look bad when so many people are using the dang thing.
So which OS will win the war? I predict that there wont be a clear winner as people are either gonna stick to what they know/like or you're gonna have companies adopting some of the policies their rivals. I mean it has started already, look at windows Vista anything about it remind you of a Mac?
[youtube=http://www.youtube.com/watch?v=cldeHjFig_c]