My top ten must watch more than once movies
So i decided to compile a list of the top ten movies that i have watched more than once just because they are so damn awesome.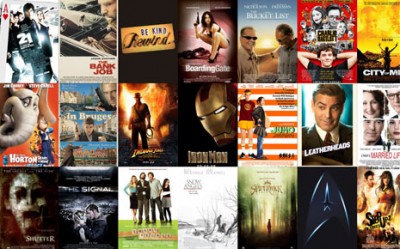 About the image above, sadly none of those movies made my top ten list but its a nice picture, thanks to the compiler. So without further ado…
1. Grandma's Boy (2006)
'My grandma drank all my pot', Who can actually say that in real life? Alex typical 18 year old stuck in a 35 year old's body. Living with his Grandma, Alex plays video games all day long (as a career), gets stoned with his friends and makes fun of the goofy nerd. This is a typical stoner movie that makes you question why is weed isn't legal and why should grandma's be all bad.
[flashvideo file=http://youtube.com/watch?v=vsEuOw3ihbs /]